Fresh content is everything – stay ahead of the game with this guide to content SEO and keep at the top of the search results. Read on to see how…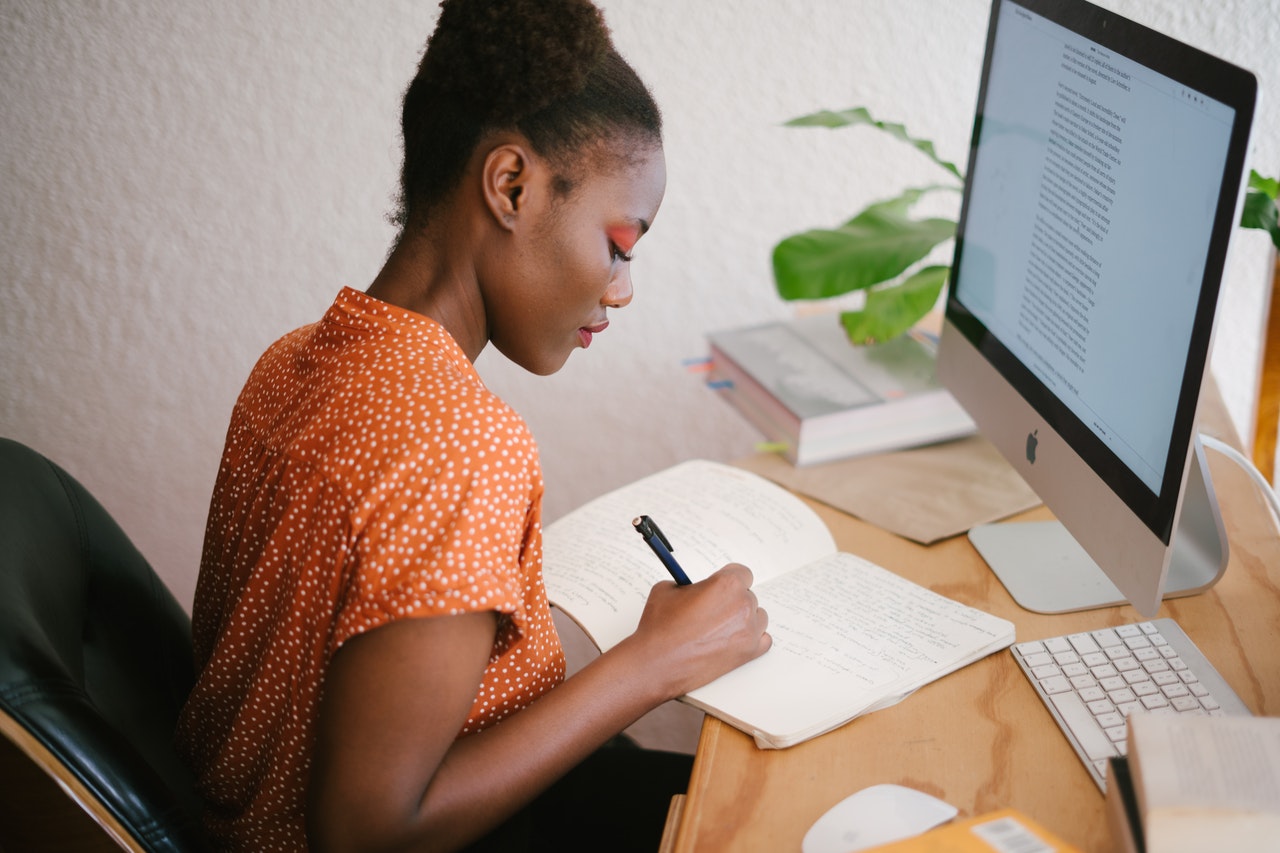 How to create fresh content
Keeping your content fresh is all about providing a new take or new information to your audience. Good content SEO marketing practice is about providing value to your subscribers and website visitors, not just churning out the same blog posts as everyone else.
Here are some ideas for keeping your content fresh:
Talk about the latest hot topics in your industry
It's difficult to be the 'first' to write about a topic. Keeping your finger on the pulse and being aware of the latest updates or business news within your industry can certainly help.
Depending on your content marketing strategy, it's likely you'll want to write some content about a topic that's already out there. In this case, review what's 'been done'. Examine the posts that are ranking on Google, and identify what you have to add that would create additional value for the reader.
This might be case studies, real-life examples, quotes from key stakeholders, or the latest statistics.
Include influencers or thought leaders
Writing about opinions and thoughts outside of your organization is a great way to introduce new ideas and provide value to your audience. Reach out on twitter or via journalist request services such as "SourceBottle" to source the opinions of others.
Publish reports
Survey results or reports are a popular form of content marketing because they provide unbiased information collected from a range of sources, making it credible. This information can usually provide the reader with an accurate picture of the landscape within their industry which can go on to support decision making.
Creating surveys using tools such as Typeform requires some initial outlay, involving writing questions and distributing them afterwards.
The important part is identifying how you can surface results that will be interesting and of value to your readership.
Update your existing content
You don't always have to reinvent the wheel. Updating your older blog posts is a great way to ensure your content is always kept up to date.
Squeezing all the marketing potential out of your existing resource also makes great business sense, 50% of content from enterprises goes completely unused.
Look at your analytics to focus on those posts that perform well or are evergreen content (that means content that remains useful and relevant for a long time after publication).
You may not need to completely rewrite the content, but it's likely you've learned new things, and have more current examples to talk about. The key things to update are the text in the main body of the page, as well as any links you've used.
Tips for keeping content fresh
Let people know when a post has been updated
If you've updated an older post, make this clear on your post. For example, add 'Updated on the 21st July 2020' to the top of the post, and ensure you update the post date when you re-publish.
This makes a difference both to Google and the website visitor. When you search 'SEO content', none of the posts are older than 18 months old. The more recent the publish date, the fresher it is deemed to be.
Use the date in your titles
Depending on the content, it can benefit from including the year in the title. For example, it's likely that Google will prioritize 'Your 2020 guide to Digital Marketing' over 'Your guide to Digital Marketing' when it comes to spotting fresh content, and so will the website visitor.
Keep your whole site fresh
It's not just about your blog pages. Keeping your whole website up to date is important when it comes to ranking. That includes your 'about us', 'homepage', and of course any writer bios that you include under your marketing content.
Share your content!
Fresh content needs fresh backlinks. Make sure you shout about your content via social media and email when it's posted, or if you are re-posting your content once it's been updated. The goal is that others will enjoy it and reference it on their webpage.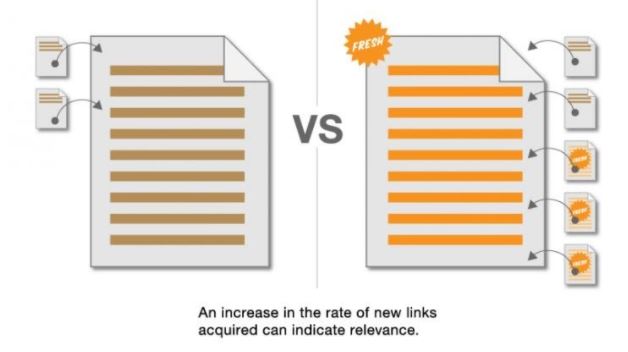 Broken links
The presence of broken links on your site will affect how Google rates its quality. Keeping links fresh is a must.
Try the Broken Link Checker for Google Chrome. It's a free extension that allows you to test for broken links across your webpages.
Don't change the topic too much
Updating your posts is important, however, be careful not to update them past the point of recognition. If your content changes too far from the original, "Search engines are likely to devalue such behavior."
For example, if you have an old post about Digital Marketing, which slowly over time turns into a post about website development, those older links will become less valuable, reducing the perceived 'quality' of your post by Google.
Fresh content SEO: it's about staying on top of your content marketing
When it comes to content SEO tactics, ensuring you have fresh marketing content is a no brainer. Google likes fresh, innovative and valuable content, and your goal should be to always provide that to your audience. SEO focused or not, it's just good practice.
In summary:
Keep an eye on trends
Repurpose your old content
Use new or third-party content to keep ideas fresh
Make updates to your content clear
Reference the year in blog post titles
Don't just refresh your blog
Get your content out there
Watch out for broken links
Stay true to your original topic
By continually revisiting your older content and adding to it with new and useful articles, you'll be set up with a stack of fantastic content at all times, to attract an audience and keep them engaged.