What is Organic SEO?
Organic SEO (or "natural" SEO) is the science and art of optimising your website and enhancing visibility so it will appear higher up search engine results pages (SERPs) such as Google and Bing. It allows businesses to rank and generate website traffic without having to pay directly as you would for advertising
What are Organic SEO Services?
Organic SEO services involve a variety of strategies and tasks carried out by organic SEO specialists that aim to improve the visibility of a website in the search engine results pages for relevant search queries. Organic SEO is an unpaid marketing strategy, in comparison to paid advertising, whereby you don't have to pay for the traffic generated to your website; you only pay for the professional services and expertise provided.
An organic SEO agency will use a combination of strategies to allow your website to grow organically over time, and three main elements form the foundations.
Three core factors comprise an Organic SEO strategy:
Technical SEO
Websites should aim to have a search engine-friendly website infrastructure that allows crawlers to easily access all your page content and effectively determine what your business has to offer. By failing to ensure that your website can be effectively crawled, rendered and indexed, the efforts that go into writing high-quality content and building links won't see the benefit that they should.
Our organic SEO agency conducts thorough technical audits of a website at the start of every campaign, identifying any issues and opportunities that we can then prioritise and offer recommendations for actionable solutions. 
Content
It's important to make sure you are offering quality, unique information based on your expertise and experience. This should portray your offering, as well as informational content that adds value and helps educate your target audience, rather than just trying to sell to them.
Google's algorithm updates are becoming increasingly focused on websites offering users helpful, accurate and valuable information. Our team will audit and review all the content on your site to identify issues and opportunities, offer recommendations and work to improve the quality and value to establish you as a leading resource in your specific industry and niche.
Backlinks
Google indirectly uses backlinks to your website from external websites to identify the authority and trustworthiness your website has in your industry, so you can be ranked accordingly. Backlinks act as a vote of confidence from external sources and sites to yours.
Our organic SEO agency incorporates quality link-building methods and strategies into all our campaigns, to naturally build up and improve the trust provided by your website's link-building profile over time. Link acquisition is no longer about generating as many links as possible, but about making sure these point from relevant, reputable sources to valuable pieces of information. 
Organic SEO Specialists for Over a Decade
As Organic SEO specialists for over a decade, The SEO Works team has achieved significant, long-term results for our clients. We live and breathe SEO, and have evolved an industry-leading methodology over the years to ensure clients' websites become more visible in search.
Our Organic SEO Agency's Case Studies
SEO to Reverse Google Penalty
Disavowed or removed nearly 3,000 spam links
Google manual penalty lifted
Organic traffic increased dramatically (80% – 100% monthly increase) following penalty removal
Over 15,000 visits from organic traffic per month
Reaching Patient Demand Online
Over 7,000 visits per month
7.1 page views per visit
90% of new patients start referral via the website
200% increase in practice revenue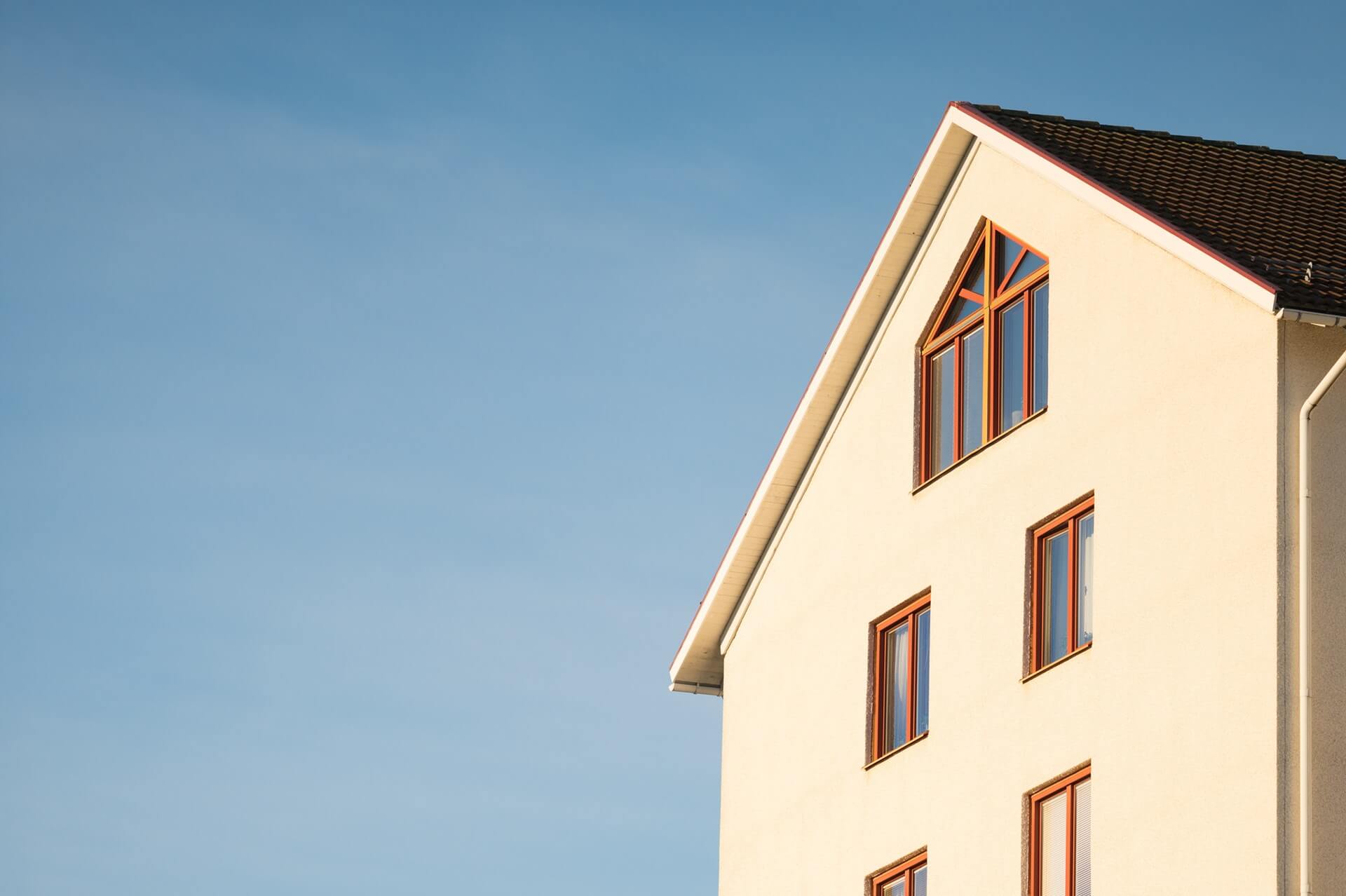 Making the Internet the Main Lead Source
On page one for targeted keyword phrases
3x traffic growth – website now regularly achieves over 6,000 monthly visits
The website now takes care of all event and seminar enrollments
Organic SEO Services to Help You Rank
Within each of the core factors are hundreds of variations that, when optimized in the right way, will help to ensure your page climbs to the top of the SERPs. By doing so, you can place your website ahead of your competitors and gain the edge required to compete.
When executed properly, organic search engine optimization provides you with a long-term and sustained flow of traffic. It lets your customers find your website in the best possible way: naturally. Over 70% of people searching on a search engine click through to the organic results, and the 30% that click on the paid ads only do so if they can't immediately find a relevant organic listing.
Despite the success and ROI organic SEO can provide businesses, it takes time, particularly for highly competitive keyword phrases. Organic SEO can take several months of content development, link building and technical fixes to start reaping the rewards, but once achieved, keeping your pages there requires less maintenance and you will have a long-term stream of website traffic.
Our Approach to Organic SEO Services
What Do Our SEO Services Include?
At The SEO Works, we understand that organic SEO is a dynamic and multifaceted process. We offer a comprehensive range of organic search engine optimization services that are tailored to meet the unique needs of businesses in and around Philadelphia. Our SEO services include:
Keyword Research and Analysis
We start by conducting in-depth keyword research to identify the most relevant and valuable keywords for your business. We analyze search volume, competition, and search intent to select keywords strategically that will drive qualified traffic to your website that is likely to convert and make a difference to your business's bottom line.
On-Page Optimization
A big element in the early stages of an SEO campaign is to optimize your website's on-page elements to enhance visibility. We ensure that your website's meta tags, headers, content, and internal linking structure are optimized for targeted keywords, providing search engines with clear signals about your content's relevance.
Technical SEO
Technical aspects of your website are just as important as on-page content elements. Our team conducts thorough audits to identify and fix any technical issues that may hinder your website's performance, such as crawlability, site speed, mobile responsiveness, and URL structure to ensure your site has a strong technical grounding.
Content Strategy and Creation
Compelling and high-quality content is crucial for natural organic SEO success. We develop a comprehensive content strategy that aligns with your business goals and resonates with your target audience. Our team creates engaging and optimized content, including blog posts, articles, infographics, and more, to enhance your website's visibility and attract organic traffic at all stages of your marketing funnel.
Link Acquisition
Placing high-quality backlinks is a fundamental aspect of our SEO strategy. Our team employs white hat techniques to acquire authoritative and relevant links from reputable websites. These backlinks not only improve your website's authority and search rankings but also drive referral traffic.
Local SEO
For businesses targeting a local audience in Philadelphia, our local SEO services help you dominate the local search results for your range of services. We optimize your website for location-based keywords, claim and optimize your Google My Business profile, and implement local citations to boost your visibility in local searches.
Ongoing Monitoring and Optimization
SEO is an ongoing process, and we provide continuous monitoring and optimization to ensure your website maintains its search visibility and performance. Our team keeps a close eye on your website's rankings, traffic, and conversions, making data-driven adjustments to maximize your ROI.
Why Do Businesses Need Professional Organic SEO Services?
In today's digital landscape, having a strong online presence is essential for the success of any business. Search engines play a pivotal role in connecting businesses with their target audience, making organic SEO a crucial aspect of a digital marketing strategy. While some businesses attempt to tackle SEO on their own, the complexity and ever-changing nature of search algorithms make it a challenging task. This is where professional services like those offered by our team in Philadelphia can make a significant difference.
Why Work with Our Organic SEO Consultants?
The SEO Works are an international organic SEO agency, and we've won an array of awards for our team's skills and achievements for our clients. Here are just some of the main reasons why you would want to work with us to improve your organic SEO.
Award-winning organic SEO services
We've won various industry awards over the years for different types of campaigns in various industries. These awards are reflective of our organic SEO consultants' level of expertise and the outstanding results achieved by our agency.
Benefit from industry-leading and specialist tools
Our organic SEO agency only invests in the best industry tools out there so we can use these to offer high-quality and innovative organic SEO packages for our clients. By working with our team, your business can benefit from these tools too and the value they provide.
Transparent communication styles
We understand that SEO can seem like a mysterious and unclear marketing strategy to some people, which is why our organic SEO agency is committed to honest, transparent and jargon-free communication styles. We are happy to educate you and break down all the work we do to ensure a strong understanding.
Bespoke, tailored strategies and reporting
There is no one-size-fits-all approach to organic SEO services, as every website and business is unique in its issues and opportunities. We carry out in-depth research and audits at the beginning of every organic SEO campaign, which then inform your bespoke strategy and roadmap.
Adaptable and innovative company processes
We have effective processes in place that have been refined over the years, however, we don't let these become stagnant and instead, ensure these are agile to adapt to the constantly changing organic search landscape. We are constantly reviewing our company's way of working to ensure it is adapted in line with Google's algorithms.
Decades of experience and expertise
Our team is made up of organic SEO specialists who are passionate and experienced in all different areas of SEO including content, technical, and link acquisition, to ensure your campaigns benefit from this huge depth and breadth of knowledge.
Quality-focused and white-hat strategies
Google's algorithms are consistently putting an increased emphasis on E-E-A-T (experience, expertise, authoritativeness, and trustworthiness) and our organic SEO efforts are all focused on establishing your website as a trustworthy and reputable source in your industry. We focus on the quality of the information on your site to ensure that you are always in line with Google's quality guidelines.
Collaborative approach to client campaigns
Our organic SEO agency believes in a collaborative and two-way approach to organic SEO. The most effective strategies are those where clients are engaged and invested in the work being carried out. We're the experts in SEO, but you are the experts in your industry. By working together and doing what we do best, we can achieve optimum results.
Organic SEO for Google, Yahoo and Bing
The SEO Works specializes in organic SEO across all of the major search engines. Google, Yahoo and Bing are the leading search engines that internet surfers use to look for your business. We specialize in making your company's website show up on the first page of these.
Major studies show the majority of internet users searching on Google, Yahoo and Bing only bother to look at the first page of search results. If your business isn't on the first page of the search results, it might as well be nowhere. The studies also show that internet users consider the first search result pages to be expert advice, meaning that the websites at the top of the results have a natural advantage.
With our Google, Yahoo and Bing SEO knowledge applied to your website, you can be assured that your potential customers will be able to find you when they are ready to buy. Our knowledge of search engines and how they work achieves maximum visibility for our clients.
Speak to Our Organic SEO Specialists
If you would like to learn more about Organic SEO Services and what The SEO Works team can do for you then take a few minutes of your time and contact us today for a free site review.
Our Range of SEO Services
We offer a comprehensive range of organic SEO services that cover all key areas of an effective SEO strategy. Our organic SEO services include:
FAQs
How long does it take to see results from organic SEO services?
The timeline for expecting results from organic SEO services can vary hugely and is influenced by a breadth of factors. If an organic SEO agency promises to be able to achieve results for your business in a short, specific timeframe, be wary. To help you understand how long it can take to see an ROI for professional organic SEO, a general timeline can look like:
Initial few months. Your website would be thoroughly audited and reviewed by our organic SEO consultants, and issues and opportunities identified. From there, a bespoke organic SEO strategy would be put in place to form the roadmap for your campaign. Priority issues would also start to be addressed, such as metadata writing, content optimization of priority pages, and urgent technical issues ironed out.
Three to six months. As our organic SEO consultants work through issues and improve the quality of the content on your website, you are likely to see some initial boosts in rankings for less competitive keywords. In line with this, your organic impressions, clicks and therefore traffic will increase for these terms and variations of these keywords.
Six to 12 months. Once we have addressed priority issues and your website has been effectively optimized, we can start to focus on other matters such as link acquisition. We will also improve the volume of content offered through informational advice and work to ensure your website is ahead of the competition. It is around this time when you are likely to see more significant ranking improvements and impact on your business' ROI and bottom line. As the quality of your traffic improves, so will your website conversions.
12 months and beyond. We review strategy continuously, but formally and in detail at the 6 and 12-month mark, to make sure that our plans are designed to provide you with the strongest ROI possible. From the 12-month mark onwards, you are likely to see your organic traffic and conversions growing more consistently and continuously in line with our SEO efforts. Working with clients long-term, we make sure to ensure your strategy is kept in line with ongoing algorithm updates for continued growth.
What factors affect how long it can take to see results from organic SEO?
Some of the main factors that can influence the timeframe in which you see results from professional organic SEO include:
Existing visibility, industry positioning and reputation of your website and business
The age of your website and existing link equity
Level of competition in your industry and niche to rank for your target keywords
Severity and volume of issues existing on your site that will need addressing
Current level of optimization, quality, and value of the existing content on your website
Your budget to invest in organic SEO services, which impact the amount of time we can put into working on your website
Your business model, products / services and goals for your SEO campaign
And much more!
Can you guarantee results from organic SEO?
A reputable organic SEO agency will never provide you with any guarantees about SEO results, and you should be wary of working with those that do. Why? Because organic SEO is a complex, ever-changing landscape, and there are a huge number of factors that go into the visibility of a website that are not within the control of SEO professionals. Some of the factors that mean organic SEO results are not guaranteed include:
Algorithm updates. Google and other search engines are constantly updating and evolving algorithms that aim to improve the quality of search results and determine where sites should rank. These changes are unpredictable and released and rolled out in 'algorithm updates' at different times, which can positively or negatively impact a site's visibility.
Competition. The competition of the keywords in the industry and niche that any business is trying to rank in are also constantly changing. For example, some industries will be far more competitive than others which can cause results to take much longer to be achieved. If your competitors are investing more in SEO, this will likely make it harder for you to rank.
Search intent. Google's algorithms also determine what the search intent of a keyword or query is, which in turn affects which websites and pages rank for those terms. For example, a search query may be transactional, informational, or navigational. Sometimes, the search intent of a keyword can change, causing certain results to see decreases or increases in visibility.
Ethics. From an ethical standpoint, guaranteeing SEO results is often linked to organic SEO agencies that use black hat and spammy tactics to achieve rankings. While these methods may work initially, they risk your site being penalized and even blacklisted and removed from search entirely, which can hugely impact your business.
Are organic SEO services a one-time investment or ongoing?
To achieve a ROI from working with an organic SEO agency, you will need to invest in their services over time, rather than as a one-time investment. This is due to the fact that high-quality and long-lasting organic SEO results can take at least several months to be achieved.
The ongoing nature of organic SEO is important to ensure that your website stays compliant with search engine algorithms and ahead of the competition. In exchange for a sustained investment in quality services, your business can benefit from a consistent stream of conversions and revenue from the organic traffic generated.
How do you determine which keywords to focus on in an organic SEO strategy?
Choosing target keywords for an organic search campaign is arguably the most crucial aspect, as these will inform our long-term strategy. Our agency has a refined keyword research and keyword mapping process in place that has been adapted and optimized over the years.
We don't just pick the keywords with the highest search volume, we go much deeper and consider an array of factors such as competitiveness, search intent, potential traffic quality, as well as your specific goals and KPIs.
Our organic SEO agency also invests in and utilizes industry-leading keyword research tools to provide expert insight. It's also important to note that once target keywords are selected, we don't leave our keyword strategy to become stagnant or outdated. We are continually reviewing the search intent and results generated from certain keywords to improve your strategy over time.
How do you measure the success of organic SEO?
There are various metrics and KPIs that can be used to measure the success of organic SEO services. There are several that we use across the board in our reporting processes, including:
Organic traffic
Organic conversions and/or organic revenue
Keyword visibility
Clicks and impressions
There are several other KPIs, however, which can be valuable depending on your business's specific goals and objectives from investing in professional organic SEO, such as:
Engagement rate
Backlink metrics such as Domain Authority
Site speed
Google My Business engagement
Conversion rate
Click-through rate
Benefit from our Organic SEO Agency's Resources